What if you could step into the shoes of your favorite influencer and experience their world firsthand? That's the power of immersive influencer marketing, and it's changing the game. If you're a brand that is struggling to be heard, have no clue what you can do to communicate better, and desperately need to bump up those sales numbers – this dynamic duo might be just what you need.
The influencer marketing industry in India has seen growth since the pandemic and was valued at over 12 billion rupees as of 2022. There will be a substantial expansion over the next five years as per the projection of studies, with an estimated compound annual growth rate of 25%. Influencers bring to the table a following that most brands cannot garner themselves, apart from authentic content and creative communication. In 2022, nearly 55 million Indians from urban regions were the direct consumers of different influencers. The power of AI influencers is an asset in the marketing strategy of a brand but combine that with technology such as AR and it becomes a marketing tactic that may take your brand to the next level.
AR and Why it should matter to Brands 
Augmented Reality (AR) is the technology that enables one to superimpose digital elements such as text, sound, and images over a real-world environment. It is a mix of virtual elements and reality to create a display of an environment that is reality-based.
In a market that is becoming increasingly clamorous, plain old branding and advertising activities simply don't cut it anymore. To be able to get consumers to notice you and moreover choose you, you need to be able to cut through the clutter of marketing messages by going the extra mile. AR is one of the ways in which you can engage your audience by creating an immersive experience that goes beyond offering a product or service. 
Creating immersive content with AR and furthering its reach with AI influencer marketing can fetch you better engagement and generate more leads. Mentioned below are some ways in which you can leverage AR combined with influencer marketing:
 Create interactive product experiences:
Through AR, brands can bring their products to life and provide consumers with interactive experiences they could never have before. Imagine an AI influencer showcasing a product in a video, but instead of just describing it, the viewer could interact with it in 3D, change its color or texture, and explore its features. This level of interactivity makes the product experience more engaging and memorable, leading to higher conversion rates.
Educate consumers:
AR technology can help brands educate consumers on their products' nuances, features, and benefits. Influencers can use AR to create tutorials and demonstrations that show how a product works. It would demonstrate the brand's commitment to customer education, thereby increasing trust and credibility.
Foster social media engagement:
Augmented reality makes it easier to develop viral content that will increase social media engagement. By allowing influencers to overlay their content with AR graphics and effects, brands can create shareable content that will encourage consumers to share their experiences with others. The perfect examples of this are the lenses on Snapchat and the filters on Instagram that brands create, influencers promote and consumers share. This organic sharing can lead to a spike in the brand's reach, making it easier for them to expand its audience and attract new customers.
Gamify brand experiences:
Social media has seen an increase in mini-games through fun Instagram filters and more. Brands can use AR to create interactive games that feature their products, offering consumers an innovative way to learn about the brand. This will help them move along your customer journey or funnel once you have piqued their interest. This sort of gamification will increase your engagement rates and improve customer retention.
Create immersive brand activations:
By creating augmented reality experiences, brands can immerse consumers in their brand culture and identity. For example, a makeup brand could use AR to create virtual makeup looks that consumers could try on in-store or at home. When influencers use these immersive features, they can lead their followers to do the same. Studies show that after an immersive experience, about 98% of customers are more inclined to make a purchase. Those who undergo such an experience are more likely to spread the word about your brand to an average of 17 other people. 
Moreover, you will be able to generate better leads and get a greater return on investment (ROI).
Where AR has been tried and tested
Brands that have used AR to engage their audience have seen great success, below are some examples of such memorable campaigns:

The popular pizza chain found the perfect way to engage its audience by using AR and the social media application, SnapChat. They included a number of quirky effects on Snapchat and used the app's AR lens to show how users would look with glasses that reflected pizzas. Users could also view an AR pizza on their table and the Snapchat shopping feature gave them the option to place an order. 
At Kofluence, we know just how to capture the essence of immersive content to fuel social reach. In 2022. We collaborated with Dominos India in the #CheesyRewards campaign, where influencers used an AR filter in over 100 Instagram posts and stories, generating over 2.1M impressions and a reach of over 2.5M.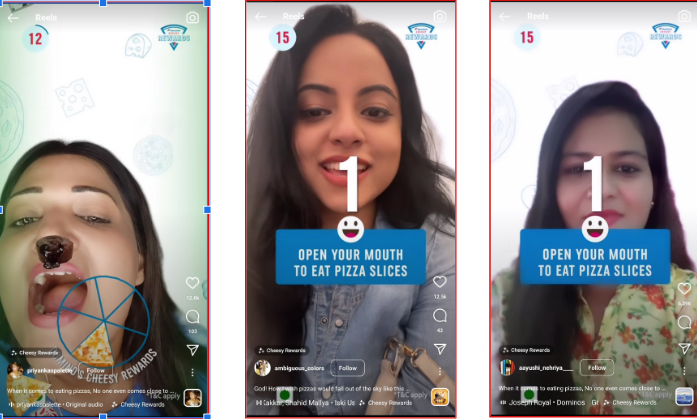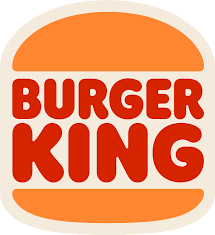 In 2019, fast food chain Burger King used AR to create a fun activity that would fetch users a prize. With the Burger King app, people could digitally burn the advertisements of Burger King's competitors which would reveal a coupon for a free whopper. This interactive advertising not only engaged the audience but also provoked them to visit the store.

IKEA, a Swedish furniture and home decor company came out with an app called IKEA Place. This app allowed people to play around with the furniture pieces the brand offers as placed in their own homes or surroundings. Due to this innovative feature, people were able to undergo an immersive experience that helped them make better purchase decisions. 
Challenges in adopting AR
AR and the creation of immersive content sound like a great idea and an even better marketing tool, but the execution of the same can be quite cumbersome due to a number of factors.
Cost is one of the major challenges, especially with a limited content budget. There is a need for larger engineering and design resources, increased reviews, and more when it comes to including AR features. Similarly, time is another challenge to creating immersive content pieces which require thorough planning and additional hours to perfect. In-house developer resources may not be available in all companies, particularly those with smaller teams that will have to outsource. Even if in-house resources are available they are limited and caught up with higher priority tasks, unable to give time to creating content. However, there are tools and resources coming up that can help brands leverage AR for marketing. Additionally, social media platforms such as Snapchat and Instagram are the perfect place to start experimenting with AR content pieces. 
Closing Thoughts.
Ultimately, merging AR with influencer marketing can be the secret to success for any brand that aims to cut through the clutter of modern marketing. This dynamic duo does a fantastic job of grabbing a viewer's attention and creating a one-of-a-kind personalized experience.
Our CEO & Co-Founder, Mr. Ritesh Ujjwal has authored an article on Camera Marketing, talking about the relevance of immersive content marketing for Buzzincontent on November 2022, which you can read here for more insights.
If you found this blog to be helpful browse through our website for other blogs on similar topics or get in touch with us for your next influencer marketing campaign! Download the Kofluence app and find relevant campaigns catering to your target audience! To opt-in, download the Kofluence app here: iOS users, Android users.