The rules of the game have changed! Get up to speed with the latest influencer guidelines.
Whether you're an influencer, marketer, or simply a social media enthusiast, you wouldn't want to miss this latest update that's shaping the industry. Stay ahead of the curve and learn how to navigate the constantly evolving landscape of influencer marketing together with Kofluence.
The best benefits are reaped out of influencer marketing when done ethically and transparently. In response to this, a set of influencer marketing guidelines has been recently released, aimed at providing a framework for brands, influencers, and regulators to follow. Designed to help both influencers and brands navigate the complex world of influencer marketing, these guidelines aim to provide clarity on what is expected of influencers and brands in their collaborations and aim to set the standard for ethical behavior in influencer marketing.
What are the
new Influencer Guidelines for 2023

? 

Titled 'Endorsement Know Hows — for celebrities, influencers and virtual media influencers (Avatar or computer generated character) on social media platforms' these guidelines were issued by the Department of Consumers Affairs on January 20th, 2023. The Consumer Affairs Secretary, Rohit Kumar Singh, disclosed the new guidelines during a press conference. He mentioned that these guidelines fall under the jurisdiction of consumer law, which aims to safeguard consumers from deceptive trade practices and false advertisements.

Let's delve into the specifics and deep dive into what they could mean for the future of influencer marketing.
truthful

and not misleading…

The new guidelines cover a range of important topics, such as the need for influencers to disclose any sponsored content or material connections with brands, and the responsibility of brands to ensure that influencer marketing campaigns are truthful and not misleading. 

The Union Consumer Affairs Ministry stated in the official statement that any public figure, influencer, or virtual influencer who has the ability to impact the opinions or purchasing decisions of their followers regarding a brand, product, service, or experience, must reveal any substantial ties they have with the advertiser. This obligation encompasses not just perks and incentives, but also compensation, media trades, trips or hotel stays, free products with or without conditions, awards, gifts, discounts, and any family, personal, or employment connections.

By releasing these guidelines, the Indian government is taking a proactive step to ensure that the influencer marketing industry operates in an ethical and responsible manner. These guidelines provide a valuable framework for influencers and brands to follow and will help promote transparency and credibility in the industry.
penalty of up to
Rs 50 lakh…
On non-compliance or violation of guidelines, the Central Consumer Protection Authority (CCPA) has the power to impose a fine of up to Rs 10 lakh on manufacturers, advertisers, and endorsers. Repeat offenders may face a penalty of up to Rs 50 lakh. Additionally, the CCPA can restrict the endorsement of misleading advertisements by an endorser for a maximum of 1 year, with the possibility of extending the prohibition to 3 years for subsequent offenses.
Creator
Disclosure Responsibility 
As a creator, it's essential to be mindful of your actions now more than ever before endorsing a product on your social channels. With the new guidelines in place, here's what you should keep in mind moving forward:
Who do these guidelines
apply

to?

Individuals or groups who have a following and the ability to sway their audience's choices or opinions regarding a product, service, brand, or experience must disclose.

Celebrities

Prominent figures, including but not limited to the entertainment or sports industry, who possess the power to influence their audience's decisions or opinions.

Influencers

Individuals who advertise products or services have a significant impact on their audience's buying decisions or views.

Virtual Influencers

Computer-generated fictional people or avatars who possess realistic human characteristics, personalities, and behavior, similar to human influencers.
What
creator content

applies here?

Any content when there is a material connection between a brand/company and a celebrity/influencer applies here as it impacts the credibility of the brand's representation communicated with the audience.

This Material connection could be: 

Financial or other forms of payment

Complementary goods with or without any obligations, including unsolicited ones, discounts, or gifts

Participation in contests or sweepstakes

Travel or hotel accommodations

Exchanges of media services

Coverage and awards

Honours or recognition

Any personal, family, or employment ties.
What to keep in mind before endorsing?
OBVIOUS & VISIBLE

Disclosures should be placed in a way that they are straightforward, prominent, and impossible to overlook. Disclosures should not be included among a group of hashtags or links.
IMAGE ENDORSEMENTS
Disclosures should be superimposed over the image in a way that is noticeable to viewers.
VIDEO ENDORSEMENTS
Disclosures should be added to the video content, not just listed in the description. Both audio and video should feature the disclosures.
LIVE STREAM ENDORSEMENTS
Disclosures must be continuously and visibly displayed throughout the entire duration of the live stream.
CLEAR AND CONCISE
Disclosures must be conveyed using plain and understandable language. On platforms with limited space, such as Twitter, alternative terms like "XYZ Ambassador" (XYZ being a brand name) can also be acceptable.
APPROVED TERMINOLOGY
LANGUAGE MATCH
Disclosures and endorsements should be communicated in the same language.
DISCLOSURES OUTSIDE PLATFORM TOOLS

Collaboration disclosures should be separate from the platform-provided disclosure tools.
For example, the Instagram platform has the 'Paid partnership' feature where when an influencer shares a post or story on the platform and tags in a business account as a Business Partner, the paid partnership tag appears at the top of the post.
But even with this feature in place, creators are required to separately disclose the collaboration in their posts.
A
fair

measure or an added

obstacle

? 

We rolled out some social media polls recently to gauge market sentiment regarding the newly released influencer guidelines and it has shown that there is a positive response to these guidelines among both influencers and brands. The poll results indicate that a majority of those surveyed believe that the new guidelines will help promote transparency and credibility in the influencer marketing industry.

Influencers seem to be particularly supportive of the new guidelines, with a significant number of those surveyed saying that they welcome the clarity provided by the guidelines and believe that they will help them to promote themselves more effectively. Many influencers also feel that the guidelines will help to create a more level playing field in the influencer marketing industry, allowing them to compete on the basis of their talent and creativity rather than the size of their following or the amount of money they are able to command.

Brands also seem to be largely supportive of the new guidelines, with a majority of those surveyed indicating that they believe the guidelines will help to promote transparency and credibility in influencer marketing. 

Overall, there is a strong sense of optimism in the market regarding the newly released influencer guidelines. Influencers and brands alike seem to believe that these guidelines will help to promote transparency, credibility, and ethical behavior in the influencer marketing industry and that they will ultimately benefit all parties involved.
What's in store?
Moving forward, influencers will need to be more mindful of their sponsored content and how it is presented to their audience. They will need to clearly label any sponsored posts and disclose their relationship with the brand being promoted. Failure to follow these guidelines could result in penalties such as account suspension or fines.
While these new guidelines may seem restrictive, they are ultimately aimed at creating a fairer and more transparent ecosystem for both consumers and influencers. By making sponsored content more clearly labeled, consumers can make more informed decisions about the products and services being promoted, and influencers can build stronger relationships with their audiences based on trust and transparency.
For
Influencers…
Here are some of the key impacts that we think these guidelines are likely to have on creators.
Increased transparency: The guidelines are likely to increase the level of transparency in influencer marketing. Creators will have to clearly and prominently disclose their relationships with brands and disclose any sponsored content as advertising.
Compliance requirements: Creators will have to be more diligent in complying with the guidelines to avoid legal and regulatory action. This may require more time, effort, and resources for them to create and promote content that meets the standards set by the guidelines.
Content creation and quality: The guidelines will require creators to produce content of high quality, providing value to their followers and audiences. This may mean that some creators may need to reassess the type of content they produce, invest in higher-quality production and ensure that the content put out is of high quality.
Changes in audience behavior: Followers and audiences may become more discerning in their consumption of influencer content, especially if the content is perceived as being less transparent or less trustworthy.
For
Brands…
As a brand, it's important to be aware of the new influencer guidelines and understand how they will impact your influencer marketing campaigns. Here's everything you need to know:
Brands will need to ensure that their sponsored content is clearly labeled and that the influencer's relationship with the brand is disclosed. This will help to protect consumers from deceptive advertising practices and build trust between the brand and the audience. Failure to comply with the guidelines could result in penalties or legal action against the brand.
Brands will need to carefully select influencers who align with their values and are committed to promoting ethical and transparent marketing practices. This will help to minimize the risk of non-compliance and ensure that the brand's reputation is not damaged. Brands may have to change the way they work with influencers, for example by adopting new disclosure policies or by partnering with fewer but more influential creators based on audience niche and engagement. 
The Kofluence
Promise
We are already in the process of familiarising ourselves with the new endorsement guidelines and will ensure that our internal team is aware of them as well. In the coming month, our legal team will develop a clear and comprehensive set of internal policies and procedures for reviewing and approving all promotional materials before they are released to the public. Through each step of executing and delivery of the campaign, we will verify the compliance of guidelines by each influencer/celebrity. The onus will ultimately be transferred to Influencers/celebrities for complete adherence. We will keep all our stakeholders updated on this ongoing development in the upcoming weeks.
Hear it from our
CEO

!

Our CEO Mr. Ritesh Ujjwal shared his opinion about the new influencer guidelines in recent coverage by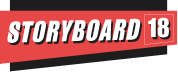 Now more than ever it is imperative to create a culture of collaboration that is rooted in trust and transparency. Kofluence hopes to support both its brand partners and influencer community by educating them on the new guidelines first, given how many may not be legally savvy or privy to such compliances.

Ritesh Ujjwal
Co-founder and CEO, Kofluence
Now more than ever it is imperative to create a culture of collaboration that is rooted in trust and transparency. Kofluence hopes to support both its brand partners and influencer community by educating them on the new guidelines first, given how many may not be legally savvy or privy to such compliances.
[If you found this blog to be helpful browse through our website for other blogs on similar topics or Get in touch with us!
Download the Kofluence app and find relevant campaigns catering to your target audience!  To opt-in, download the Kofluence app here: iOS users, Android users